Comenzamos las ventas en UK
Submëtrika brings easy and economical diesel and Adblue tank monitoring to the UK
Submëtrika is a Spanish technology-based company that develops hardware and software for fuel distributors. Having developed its own economical tank monitoring solution, the company has now entered the UK market with its intelligent fuel tank stopper known as TrackGas.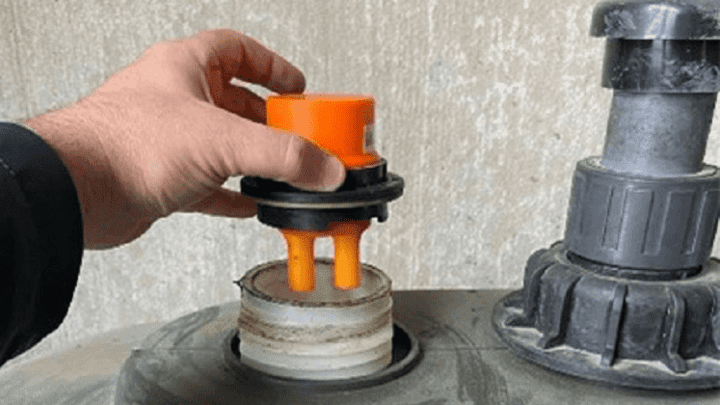 Combining the stopper with ordering software delivers a telemetry solution that gives real-time information on tank status allowing distributors to optimise logistics and prevent customers running out.
Luis Tejados, founder and CEO of Submëtrika, tells us more about the company and the TrackGas solution: "We have just arrived in the UK to offer our measurement and control service for diesel and adblue deposits. The 'TrackGas' solution enables greater distribution efficiency by giving detailed knowledge of customers' tank levels and avoiding unexpected, emergency orders."
An economical solution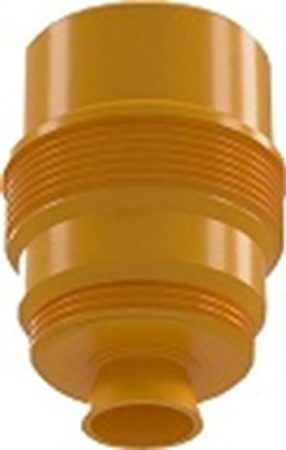 One of the key attractions of the TrackGas is its low price point making mass deployment of telemetry very economical. Given that cost has previously been a barrier Luis explains how Submetrika has developed a low-cost solution.
"The classic telemetry solutions are expensive because all the intelligence is in the measurement deposit itself, we make stoppers. You can put this stopper in any tank, and it sends very simple but very valuable data. Thanks to the use of various parameters, like temperature, the deposit shape and the type of product, our software is able to monitor and communicate the tank level in real-time.
Simple to deploy
"Our solution costs £89 pounds to purchase the stopper that replaces the tank stopper then £29 per year for the communication and management software," Luis explains, emphasising how simple it is to set up: "Our stoppers communicate via IOT(Internet of Things) and are 'Plug and Play'. Setting it up is as simple as switching the existing tanks stopper for the TrackGas stopper and adding the required information on the type of deposit etc.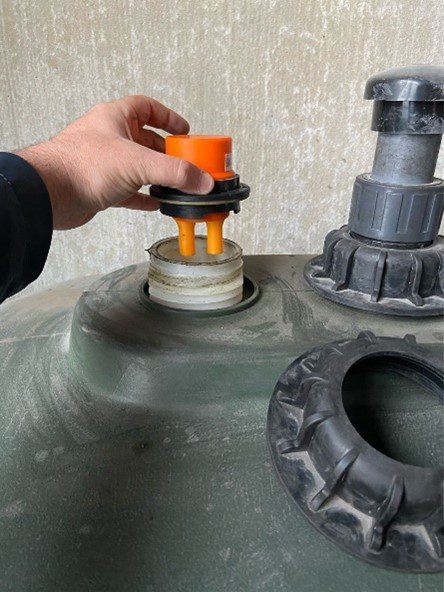 "Once this simple set up is completed, the distributor will receive all the data from that deposit including the level at any time as well as valuable insights such as consumption curves, low level warnings, notifications of fill ups, consumption frequency, the customer purchase cycle and even customer loyalty.
"There are several ways to communicate data with the most frequently used being the mobile network but it isn't always the best one when we want to connect objects.
"Our stoppers communicate through what is known as IOT, Internet of Things and use a radio frequency. In cases where there is no radio coverage, there is an alternative that communicates by wi-fi."
Well received
With the product being newly introduced to the UK market we asked Luis how widely TrackGas has been used so far and what the feedback has been
"We work with thousands hydrocarbon distributors all over the world," Luis replied. "In Spain, Portugal, EEUU and Mexico.
"Our main client is Repsol, in Spain, where we have a long-term contract for the large-scale deployment of our TrackGas device.
"Repsol is a leading global energy and petrochemical multinational. The company was looking for measurement equipment for its distributors to facilitate access to live data and provide greater efficiency for fuel delivery routes. The journey we have made so far with Repsol is a great example of how well our product and service is received.
"Not only are they extremely happy with us, but they also want to continue collaborating and growing the partnership."